Monday, 15 July 2019 16:40
Anti-drug operation within the Shanghai Cooperation Organization
Central Asian Information and Coordination Centre for Combating Illicit Trafficking of Narcotic Drugs, Psychotropic Substances and their Precursors hosted the international anti-drug operation "Pautina" between 8 and 12 July in Almaty.
The need to consolidate efforts to eradicate drug transit and distribution channels was announced on sidelines of the Astana Summit in 2017. The initiative of the First President of the Republic of Kazakhstan N. Nazarbayev to conduct the international operation "Pautina" on the territory of the SCO Member States is stated in the Bishkek Declaration of Heads of State of SCO Member States and the SCO Anti-Drug Strategy for 2018-2023.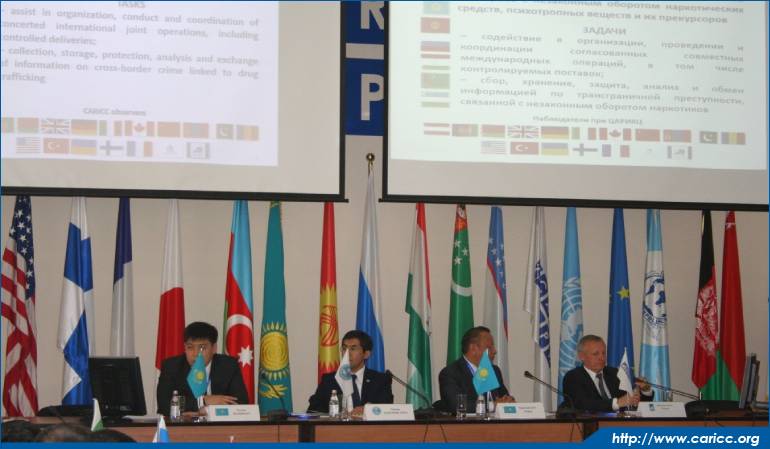 Representatives of anti-drug units of India, Kazakhstan, China, Kyrgyzstan, Pakistan, Russia, Tajikistan and Uzbekistan and observers from Afghanistan and the United Nations Office on Drugs and Crime took active part in the operation.
Focus of the operation was on interaction of regional organizations and associations during joint events aimed at combating drug trafficking and coordination of their work.
6.4 tons of narcotic drugs and psychotropic substances were seized by the law enforcement authorities in the course of the operation.
CARICC
http://www.caricc.org