Developers Of The Project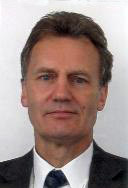 Brian Taylor - former Chief, Anti-Trafficking Section, United Nations Office on Drugs and Crime (UNODC).
A former senior police officer in the United Kingdom, Brian Taylor was appointed in 2000 as the Chief of the Supply Reduction and Law Enforcement Section of the United Nations International Drug Control Programme (UNDCP) based in Vienna, Austria. In 2003, following the merger of the UNDCP and the UN Centre for International Crime Prevention (CICP) to become the United Nations Office on Drugs and Crime (UNODC), Mr. Taylor was appointed Chief of the Anti-Trafficking Section. He remained in that post until retiring from UNODC at the end of March 2008. He has wide experience of international law enforcement issues and now acts as an independent consultant.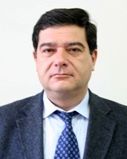 Tofik Murshudlu – then UNODC Regional law enforcement adviser. March 2005 - November 2012 Senior Coordinator of the UNODC project on establishment of CARICC, Head of UNODC office in Almaty. Currently Chief of Implementation Support Section, Organized Crime and Illicit Trafficking Branch, Division for Treaty Affairs, United Nations Office on Drugs and Crime HQ in Vienna.