Thursday, 01 December 2022 16:53
About participation of CARICC in the next meeting of the Mini-Dublin Group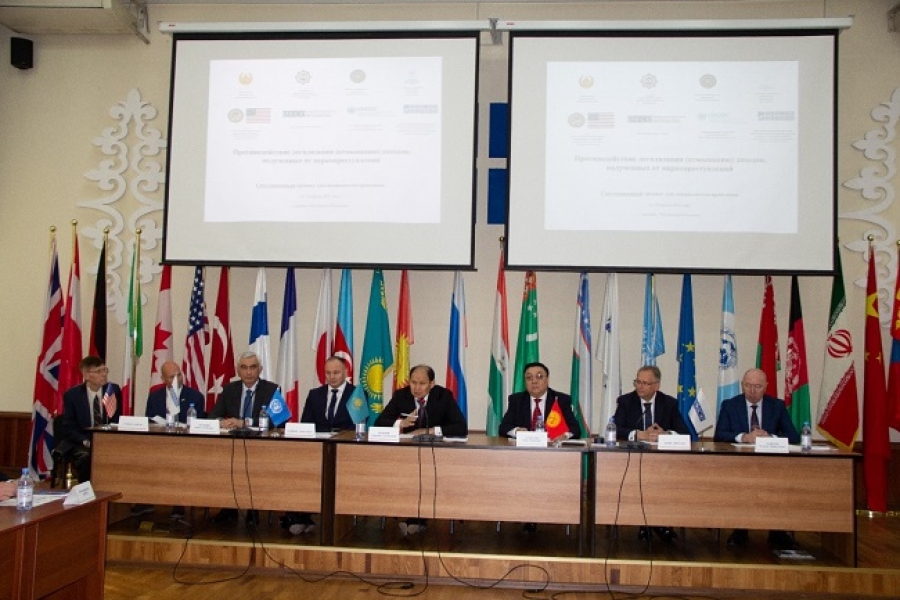 On November 30, 2022, representatives of CARICC took part online in the regular meeting of the Mini-Dublin Group, organized by the Embassies of Italy to the Republic of Kazakhstan and the Republic of Uzbekistan.
The representatives of the Ministries of Internal Affairs of Kazakhstan and Kyrgyzstan, as well as representatives of diplomatic, consular and international organizations accredited in the Republic of Kazakhstan and the Kyrgyz Republic attended this meeting.
The Adviser/Head of the Information and Analytical Division of CARICC,
Mr. Azizbek Erkaboev made a welcoming speech, where he informed the meeting participants about the role of the Center in combating international drug trafficking, the current trend in the development of the drug situation in its participating States, and also expressed interest in strengthening cooperation in the fight against drug trafficking.
During the event, the participants presented reviews of the current drug situation in Kazakhstan and Kyrgyzstan, discussed issues of bilateral and multilateral cooperation in the field of combating illicit trafficking in narcotic drugs, psychotropic substances and precursors in Kazakhstan and Kyrgyzstan, and also noted priorities and recommendations for further interaction within the framework of the Mini-Dublin group.