Thursday, 10 November 2022 09:13
About participation of CARICC delegation at the Conference on Cooperation in the Field of Combating International Terrorism and Extremism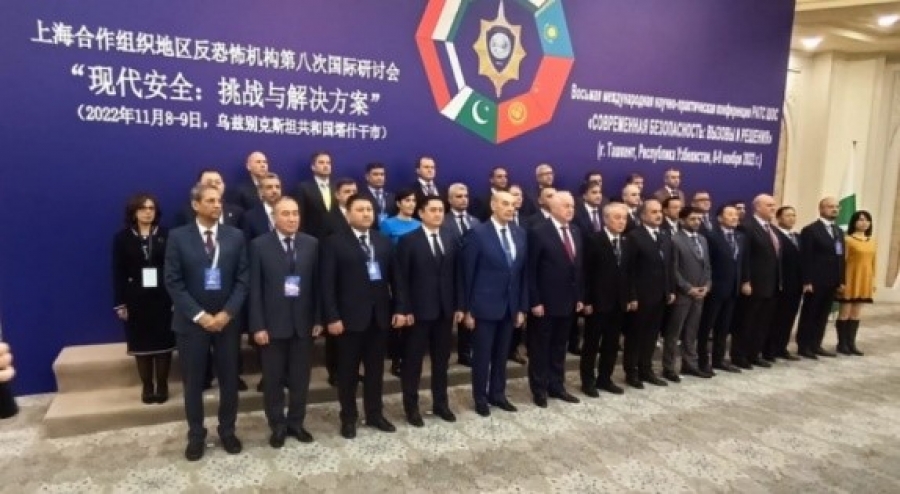 According to invitation of the Executive Committee of the SCO RATS, the delegation of CARICC, consisting of Director A. Yazlyev and Advisor/Head of the Information analytical division A. Erkaboev, took part at the Eighth International Conference on Cooperation in the Field of Combating International Terrorism and Extremism between the SCO Member States and Observer States (November 8-9, 2022, Tashkent).
During the event the issues of national experience and international cooperation in the field of countering terrorism and extremism in the SCO member states were discussed. In addition, measures to counteract the spread of terrorist and extremist ideology and the use of achievements of information and communication technologies for terrorist and extremist purposes were discussed.
During his speech, CARICC Director A. Yazlyev drew attention to the relationship between terrorism and drug trafficking and proposed to intensify the interaction between CARICC and the SCO RATS Executive Committee through the exchange of information and the study of urgent problems on this issue.